China factory ro water purifier treatment plant,500LPH-1000LPH reverse osmosis water filtration plant
Depósito de acero inoxidable automático o manual tipo 1000LPH comercial purificador de agua purificada purificador de agua planta, fábrica de China 500LPH planta de filtración de agua de ósmosis inversa
Reverse osmosis process uses semi permeable spiral wound membranes to separate and remove dissolved solids, organic, pyrogens, sub micron colloidal matter and bacteria from water. Feed water isdelivered under pressure of approximately 16 kg / cm2 through reverse osmosis membranes. Water permeates the minute pores of the membrane and is delivered as purified water. Impurities in the water are concentrated in the reject stream and flushed to drain. Reverse osmosis is capable of removing 90-99% of total dissolved solids (TDS), 99% of organic, including pyrogens, and 99% bacterials in the feed water.
When you ask me the price ,please tell me what's water are treating in? How many TDS of the source water? Is it 220V/50Hz 0r 60Hz?What;s the purpose of final water to you want to be? Do you have the source water test report or not? if you have it ,please give it to me then we can offer you the correct price.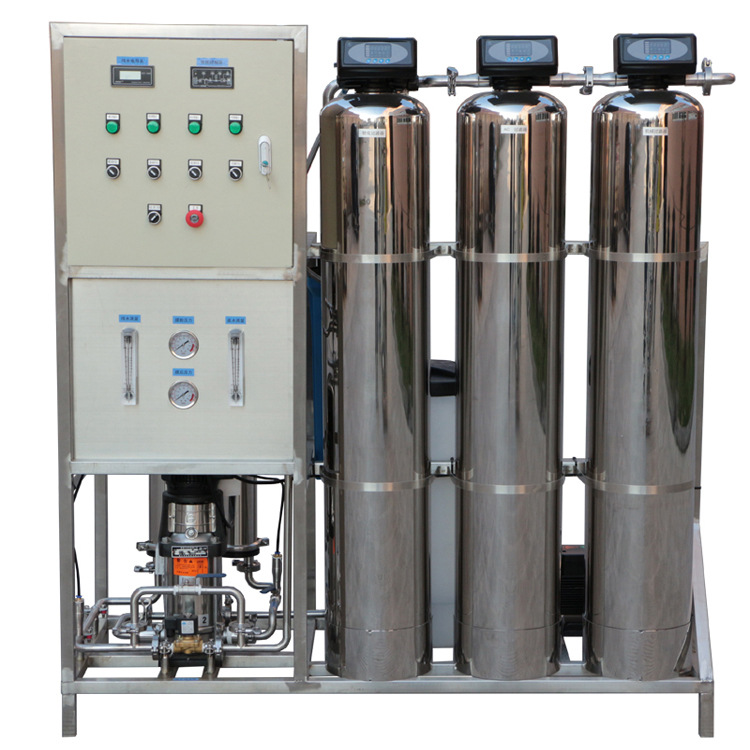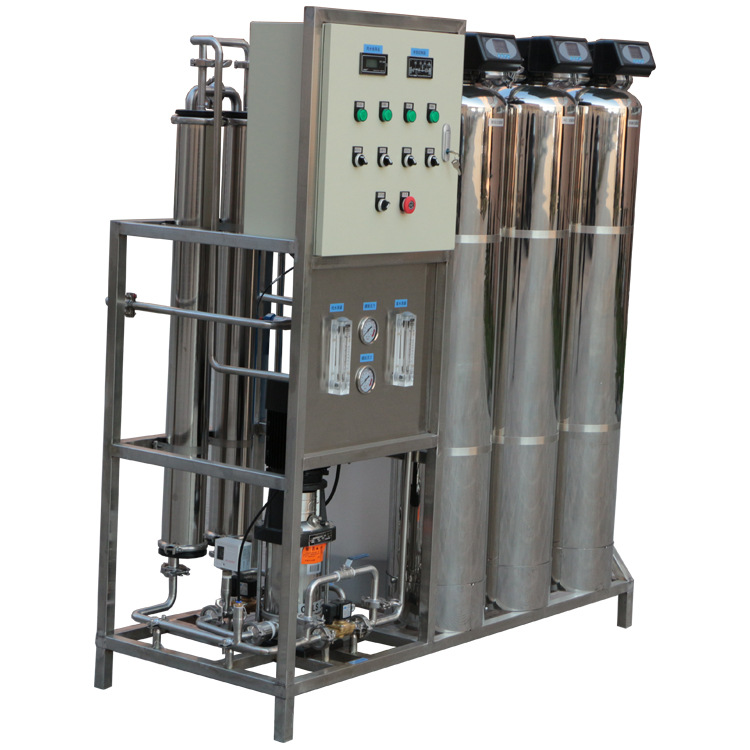 1.Can run and produce water continuously, highly automatic
2.No need chemical to regeneration,easy operation and maintainance
3.RO system uses imported USA DOW membrane
4.Automatic switch on when lack of water,and switch off when no water or full of water
5.RO membrane auto wash and reduce the pollution speed.
6.Low-pressure switch protects high-pressure pump from damage cause by water supply stops.
7.Production water condutivity meter monitors water quality online contionuosly.
8.Input water and dense water pressure meters, monitor the RO differential pressure and remind the time of washing.