7mm thickness anti-explosion,Housing body is food grade aerospace polymer material,ultra high compressive strength,Safe and durable.
stainless steel filter cartridge,high precision 40-60micron.long lifetime,durable.
Main functions: for drinking water purification,bulletproof pre-filter can remove hazardous substances such as pesticides,herbicides,ect. In particular it inhibits E.coil,Staphylococcus aureus and other bacterial growth, ensuring safe drinking water for you. Antimicrobial rate: more than 99%, and 100% odor removal.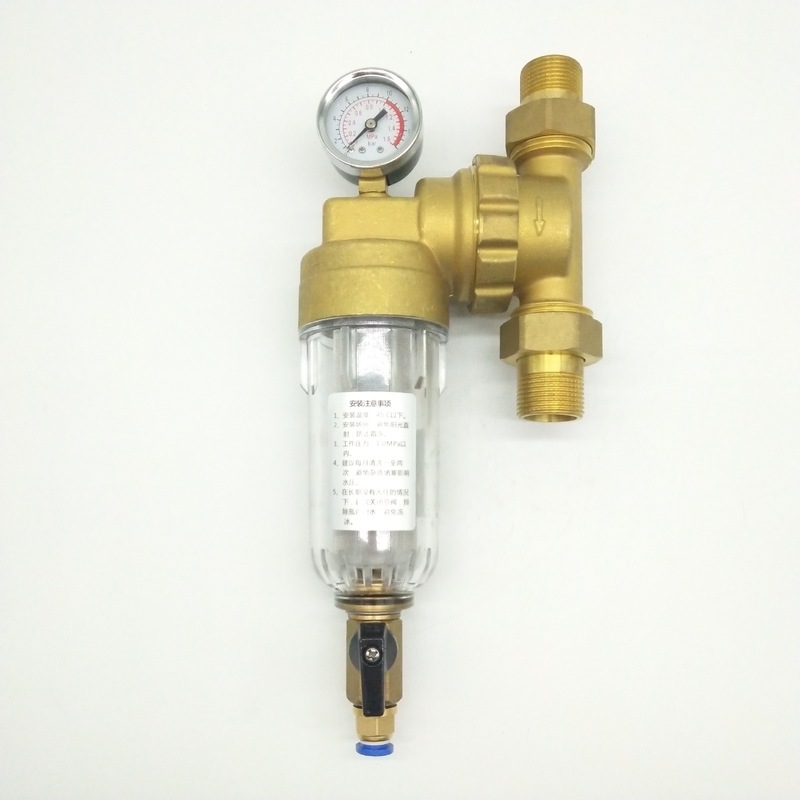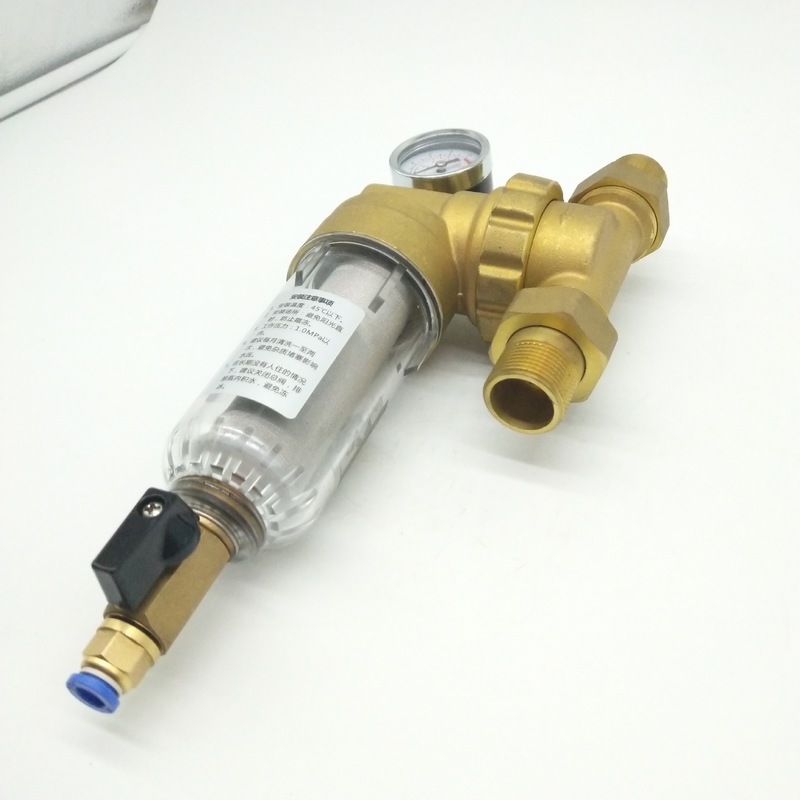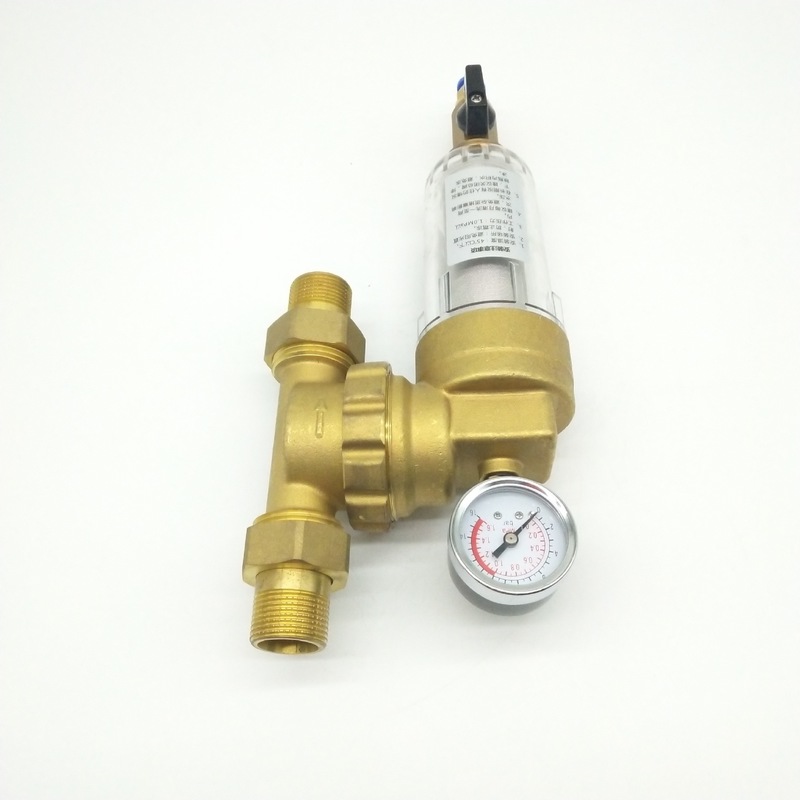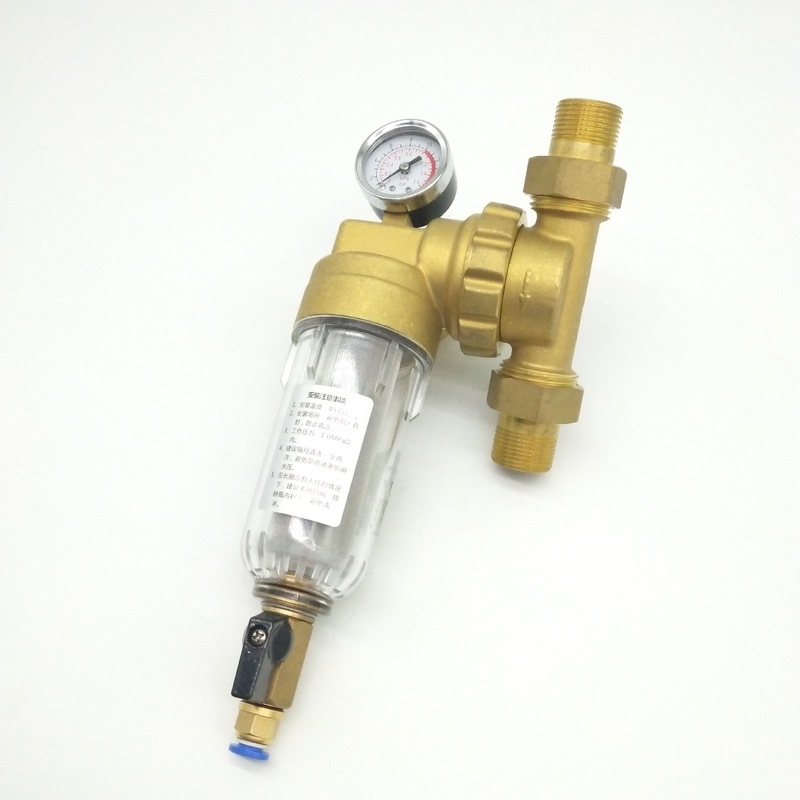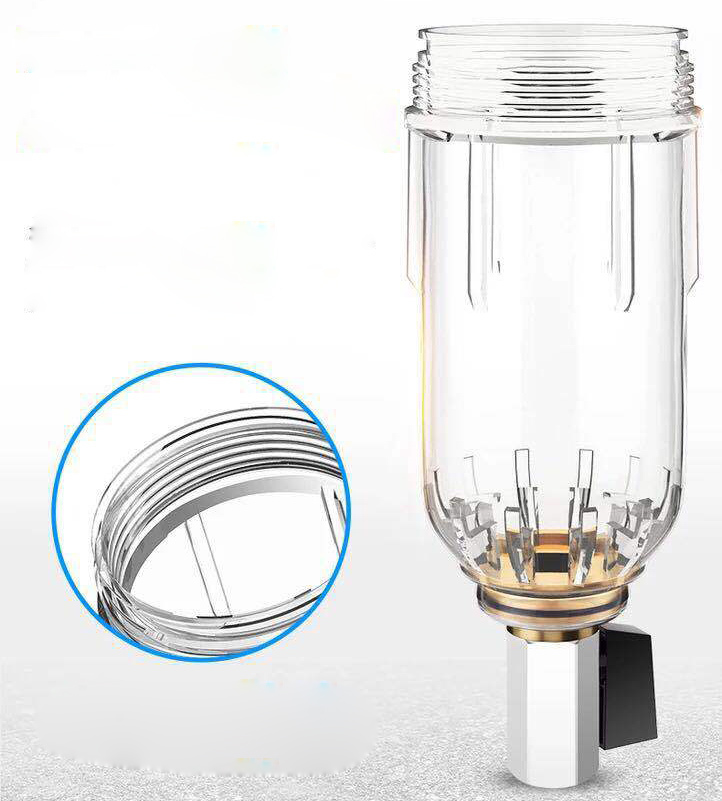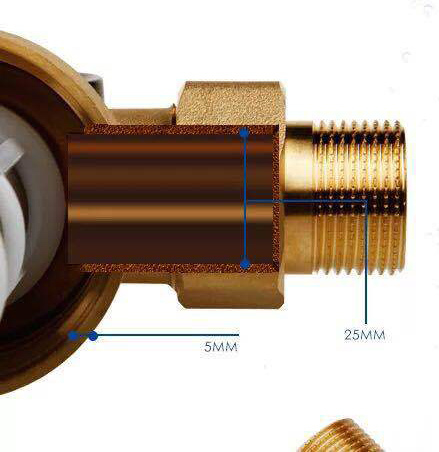 1. It is convenient for installation and maintenance selecting suitable position with certain distance between product and ground.
2,Closing the total inlet water valve and Draining the remaining water inside the pipe.
3,Notice the mark of flowing direction at lid.
4,Taking the 3/4" fitting of twining teflon tape and internal thread interfaces at the side of product fix.
5,The inlet water side of hex nut connects with the water meter of outlet and other side connects with city water.
6,Open the total inlet valve to observe if there are leakage and seepage phenomenon then operate the cleaning doctor blade and drain valve two or three times.