It adopts 3 stage filter and 8 stage purifying which can effectively filter PM2.5,dust,hair,removing formaldehyde, TVOC and so on.
Adsorbing odors and killing bacteria. The machine can input the cleansing air to protect your health through the layers of filtration.
The filter in replaceable progress reminds that its using time is 2700 hours(the filter needs to change after 1 year according the using time of 8 hours every day. But the practical pollution level is different so changing filter time can be in line with the machine sound producing and the smelling.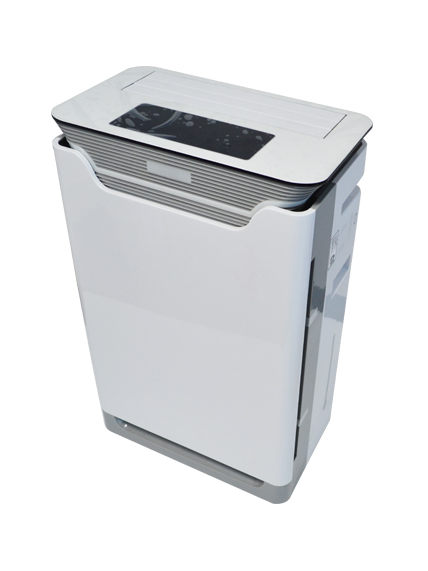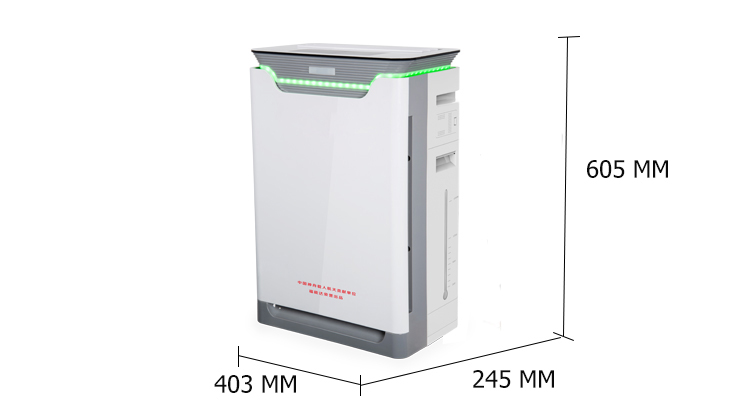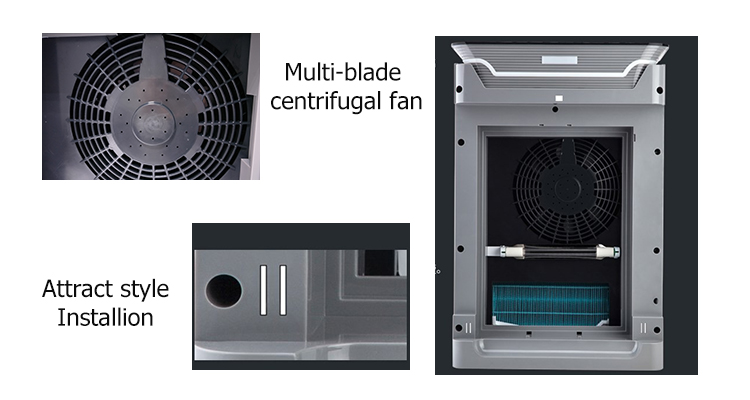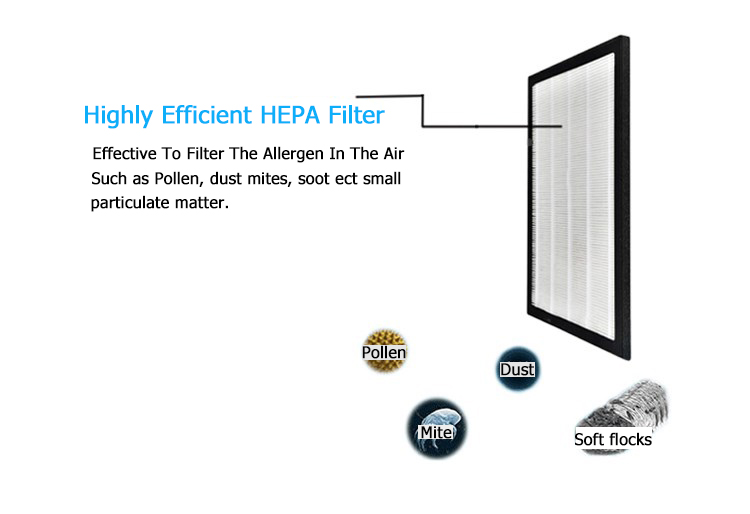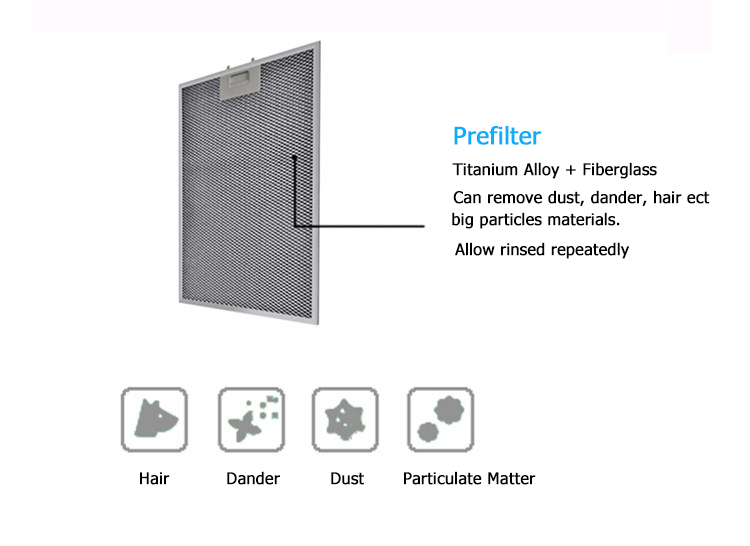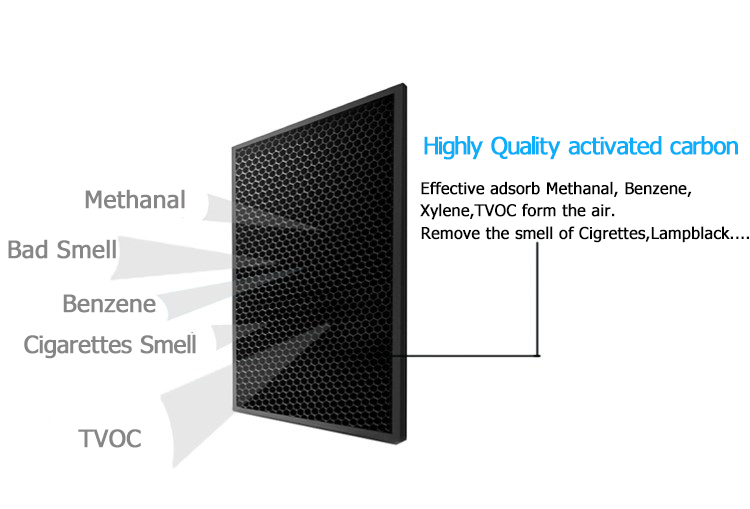 1,Formaldehyde purifying rate:more than 96.2%
2,Bacteria purifying rate:more than 97.6%
3,Material:ABS
4,Product Net Weight:10.8kg
5,Color:White
6,wind speeds:low,middle,high,super
7,PM2.5 purifying rate:more than 99.9%
8,Anion content:1000万/cm3
9,Noise:lower 56db
10,Input power:65W
11,CARD:410m3/h
12,product size:403*245*605M
high precision optical dust sensor
Reflect on air quality good or not through 4 color lights.
Red: bad
Yellow:common
Blue:good
Green: excellent