Home HEPA UV sterilize Air Purifier HEPA Filter Portable Air Cleaner Purifier With UL

PM 2.5 Household Air Purifier Indoor Air Purification With UL

More details please contact with me by whatsapp:008613711593642
Email:sam@ropurifierfilter.com

Filter:Aluminum Filter(washable) + Cold Catalyst Filter + Antibacterial Filter + Honeycomb Activated Carbon Filter
+ High Efficiency HEPA Filter
Sensor:Filter Replacement Reminder + Children Lock + PM2.5 Diplsy + Touch-screen
Sterilization:365nm Ultraviolet Light
Control Operation: Panel Buttons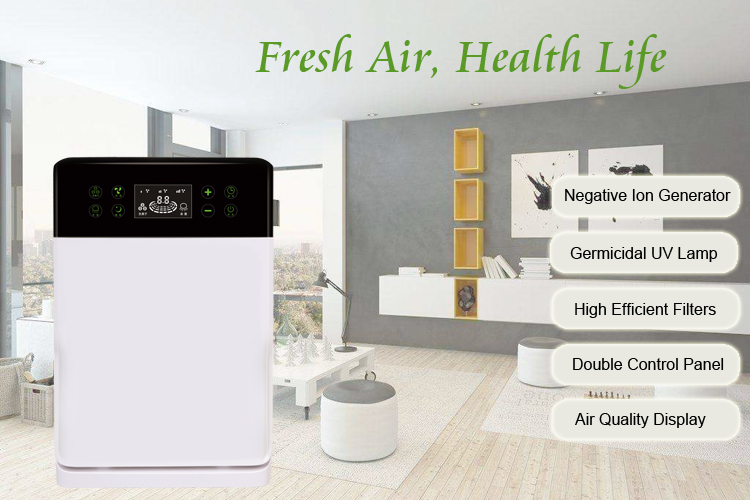 After the machine runs for 1500 hours, the indicator light flashes to remind you to replace the filter.
App Function Control
Reserved function APP intelligent air management (customized), air quality PM2.5 real-time display, negative ion, wind speed controlled.
There is no distance limit, no purification before entering the house, and clean breathing also requires great wisdom.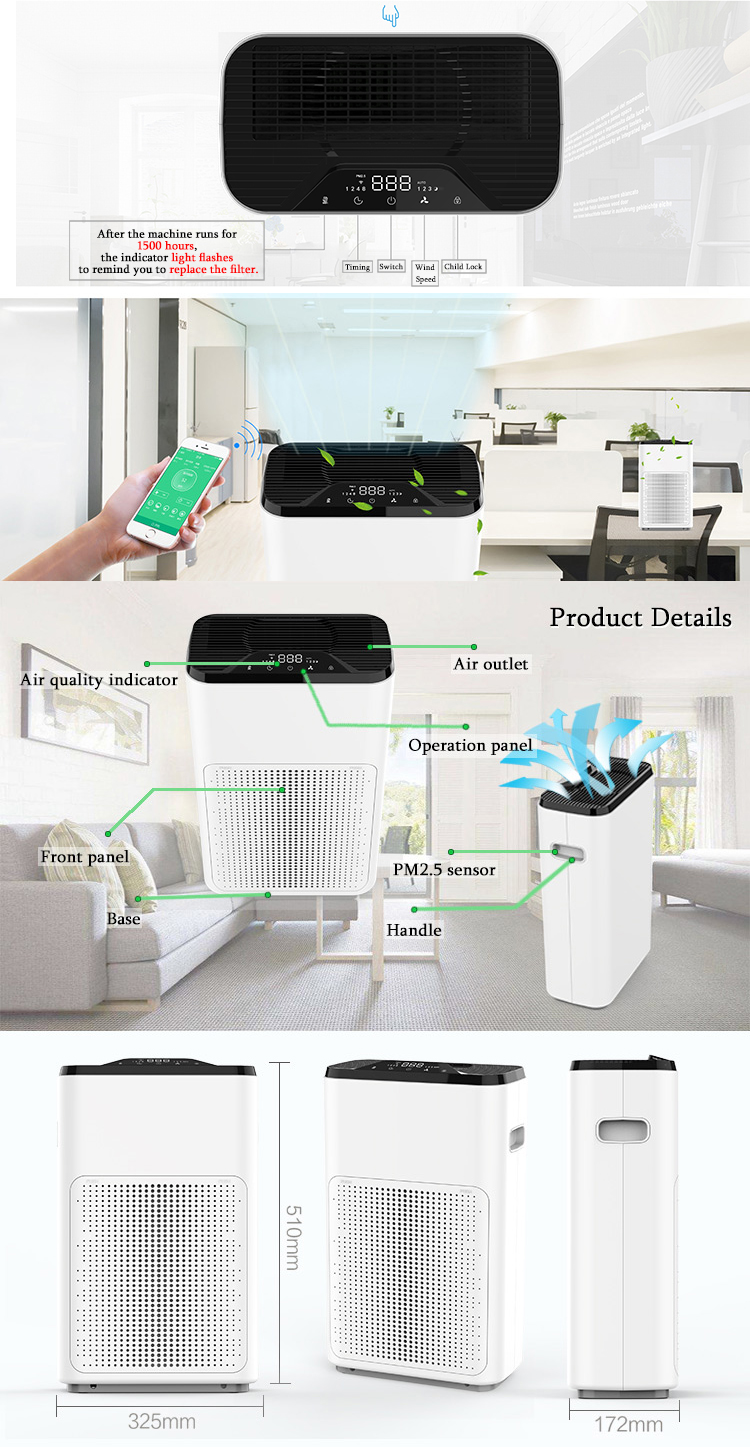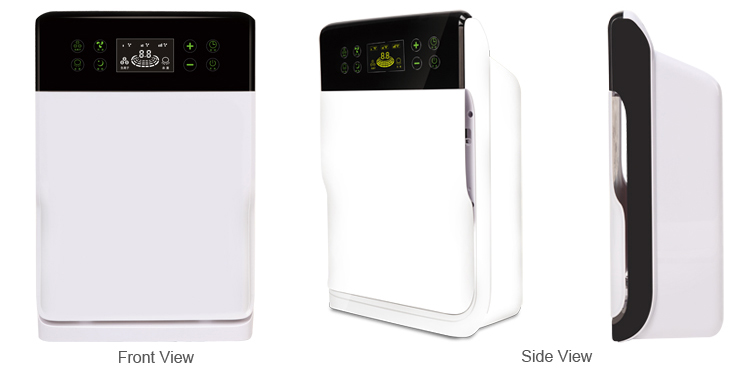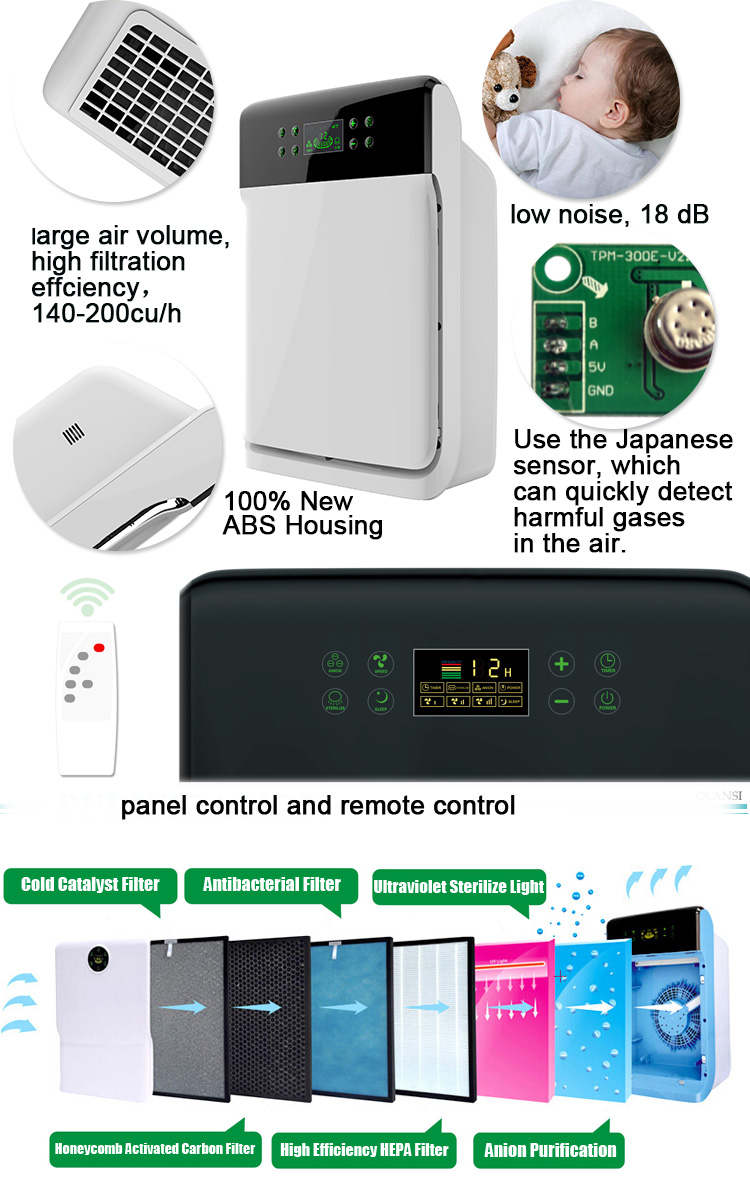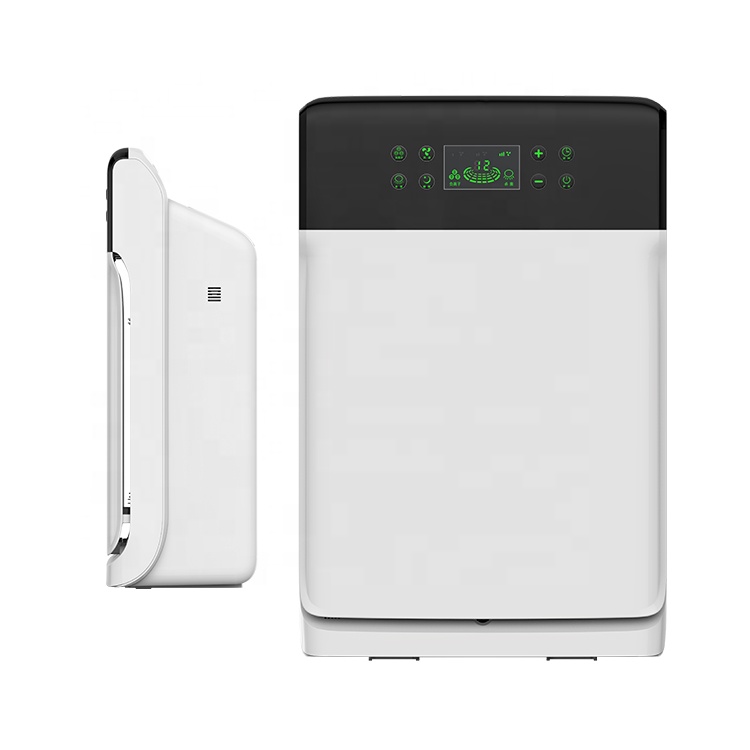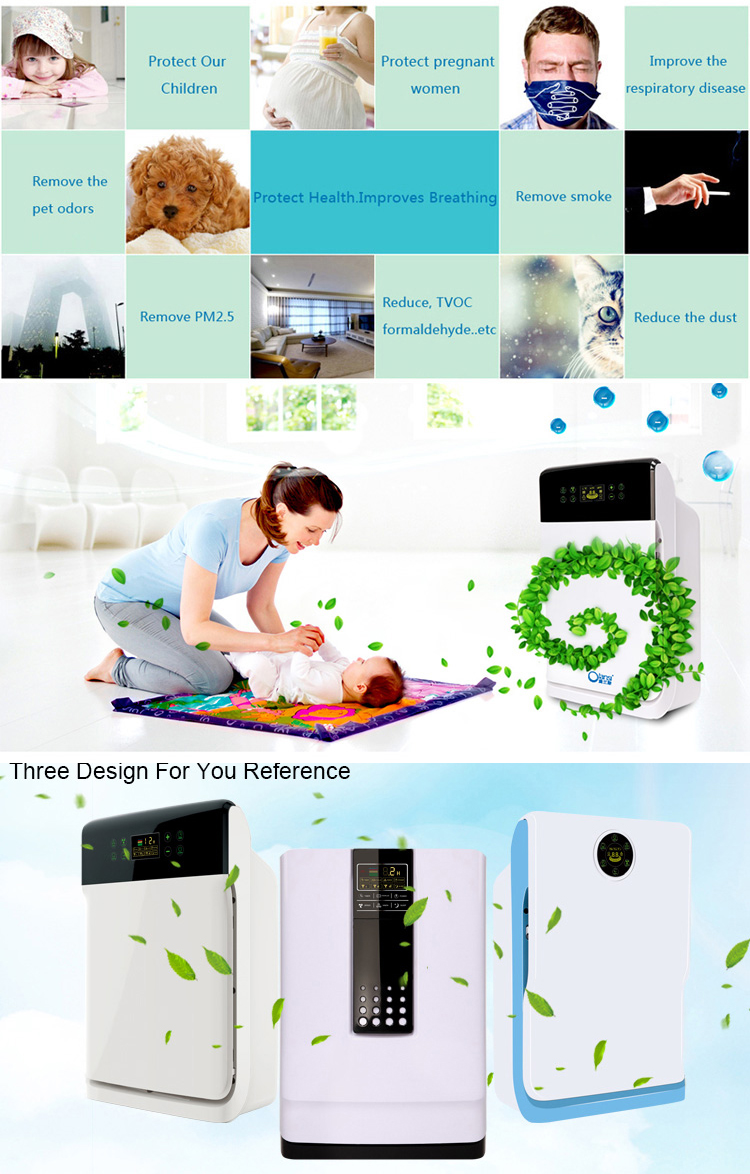 Cold Catalyst Filter: Adsorption of formaldehyde, benzene, TVOC.
Honeycomb Activated Carbon Filter: Rapid adsorption of odor, decomposition of formaldehyde, benzene, ammonia, second-hand smoke.
Antibacterial Filter: Removes fine particulates, mites, microbe, bacterials.
High Efficiency HEPA Filter: Eliminates mold, dust, allergens and bacterial.
Ultraviolet Sterilize Light: Rapidly kills viruses and bacterial.
Anion Purification: Improves air quality, multiple health benefits.