500L/H Auto Flush UF system ultra filtration membrane for water treatment plant
Quick Details
Warranty:1 Year, 12 months
Product name:Hot sale Auto Flush UF system ultra filtration membrane
Certification:CE
Capacity:0.5/1/2/3/4/5 TPH and customized
1xEngineer Plastic Central Controller
2xPVC UFc90AL(4040) UF Membrane
5xBrass DN20 Solenoid Valve
1xUPVC inlet/outlet Pipes & Valves 3/4
1xSUS 304 Stainless Steel Frame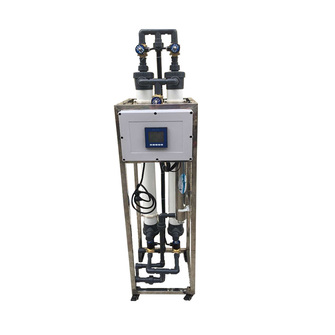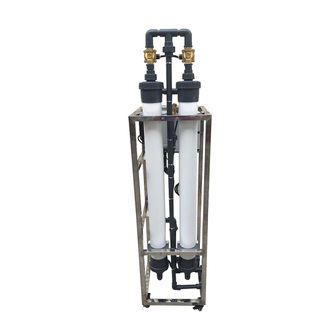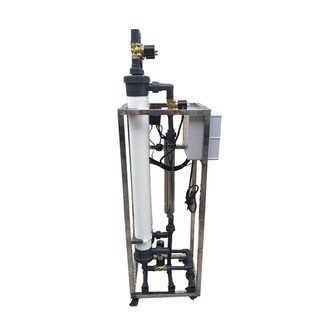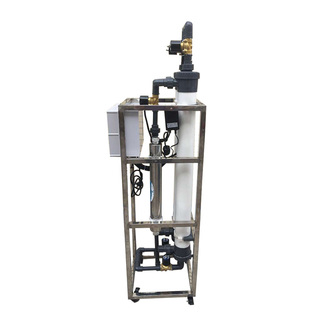 Ultrafiltration (UF) involves pressure-driven separation of materials from a feed solution. UF membrane reject solutes ranging in size from 0.03 microns and larger. Hollow fiber filter process is to use hollow fiber membrane silk as filter media, use inside and our side pressure differential as drive force, separate substance in the different physical diameter size, reach purification, separation, purification and concentrated of purposes.
The UF membrane use on the system are an " inside-out" configuration. The UF membrane can be "backwashed" by pumping filtered water in opposite direction of the feed flow through the outside of the fiber. The efficiency of the backwash can be enhanced by adding chemicals(such as acid or hypochlorite) into the backwash water.
The system is designed to operate in conjunction with the UF Filtrate Tank and Tap water outlet.